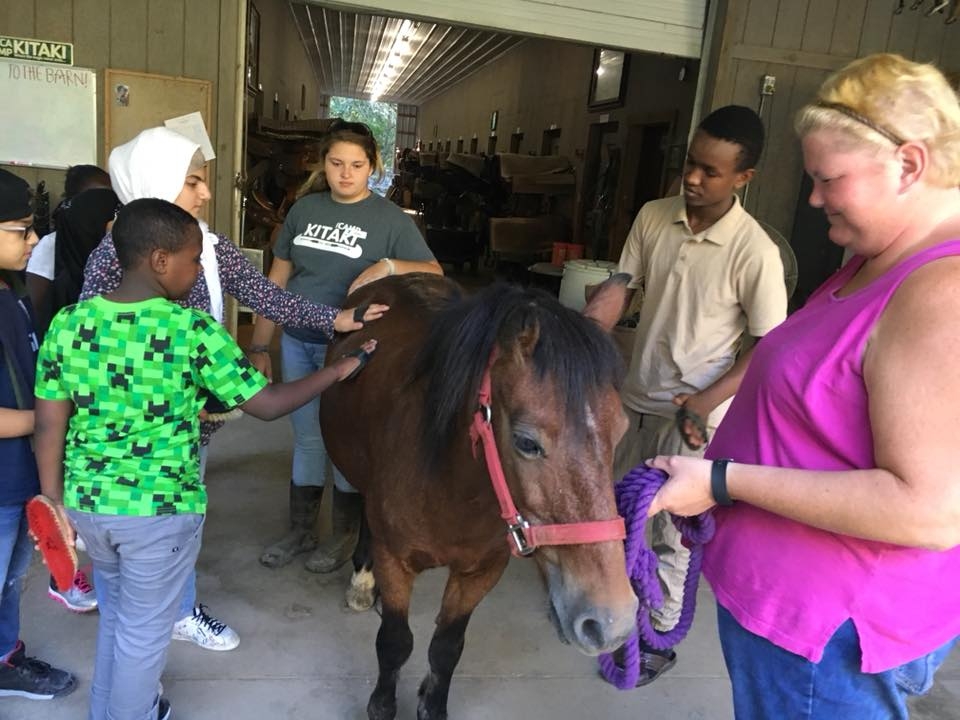 Families can spend an afternoon at camp at our Spring Family Days. Held on Sunday afternoons from 1-5pm. Activities are go at your own pace with your family free to hike camp picking the activities that are most interesting to you!
Is your camper planning to join us this summer and looking for a tour? Camp staff will provide tours throughout the day. Highlights include where you eat, where you sleep, some activity locations, and  the opportunity to get your questions answered along the way!
$8 per person age 4 and up, kids 3 and under free.  
Quality Outdoor Family Time
Get away from the hustle and bustle of your week and spend an afternoon outdoors with your family!
Camp Tours
Camp staff will provide tours showing families where kids eat, sleep and play while at Kitaki!
Lake Activities
Visit the Kitaki lake and head out in a boat with your family!
Archery
Lake Activities (Canoeing, Paddle Boats, Fishing, Sand Games Etc.)
Hiking
Horseback Rides (Extra Fee)
Crafts
Camp Tours
Ft. Pawnee Natural Play Area
Rides are offered for registration on the day of the event only. Riders must be 7 years of age or older, and be wearing long pants and closed toed shoes.  Rides are an additional $10 per rider.
Check In: 1 PM
Check Out: 5 PM
2021 Dates