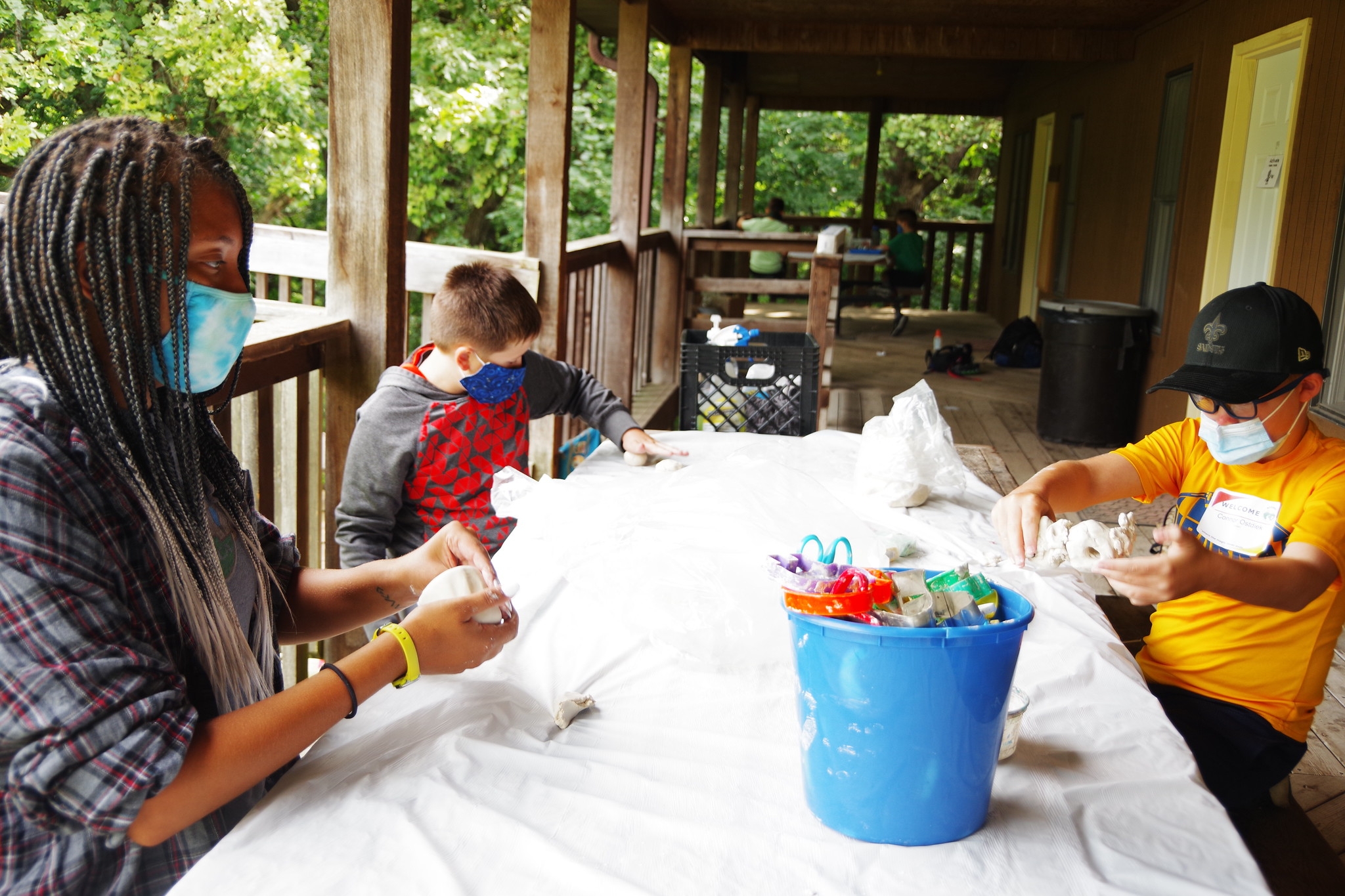 Outdoor Explore Days are an opportunity to get out of the house and enjoy some fun that Camp Kitaki has to offer.  Our day will be focused outdoors consisting of weather appropriate fun.  Hiking, archery, games, construction fun and crafts. 
Outdoor Explore Days are individual day events.  Sign up for one or more based on your schedule!  Bring your own sack lunch. 
Weather Responsive Fun
March can be warm or snowy.  We will have fun with both!
See Camp
Get outside to camp during the school year!
Covid Precautions
Our program will utilize masks, the outdoors, and physical distance to help mitigate the spread of Covid-19.
Example Schedule:  Activities and times will be modified based on weather.   
9-9:30 Check in and Welcome
9:30:  Hike 
10:30: Construction Challenge 
11:00:  Gaga and campfire
12:00: Lunch 
12:30: Group Storytelling 
1:30:  Sledding (weather permitting, followed by brief indoor warm up)
2:30: Archery 
3:30: Natural Play Area
4:30-5: Check out and Goodbye
What to Bring/Important Information
Dress for the weather with additional layers and bring the following:
Sack Lunch
Cloth Face Covering/Mask
Water Bottle
Backpack for the above 
Groups will be limited in size
Groups will operate as cohorts, not interacting with other groups at camp
All staff and participants will wear a cloth face covering at all times
Individuals within groups will stay distanced of 6' or greater while indoors
Majority of programming will be held outdoors with adequate opportunities for staying warm provided
Check In: 9-9:30 AM
Check Out: 4:30-5 PM
2021 Dates
Saturday, April 24th 2021