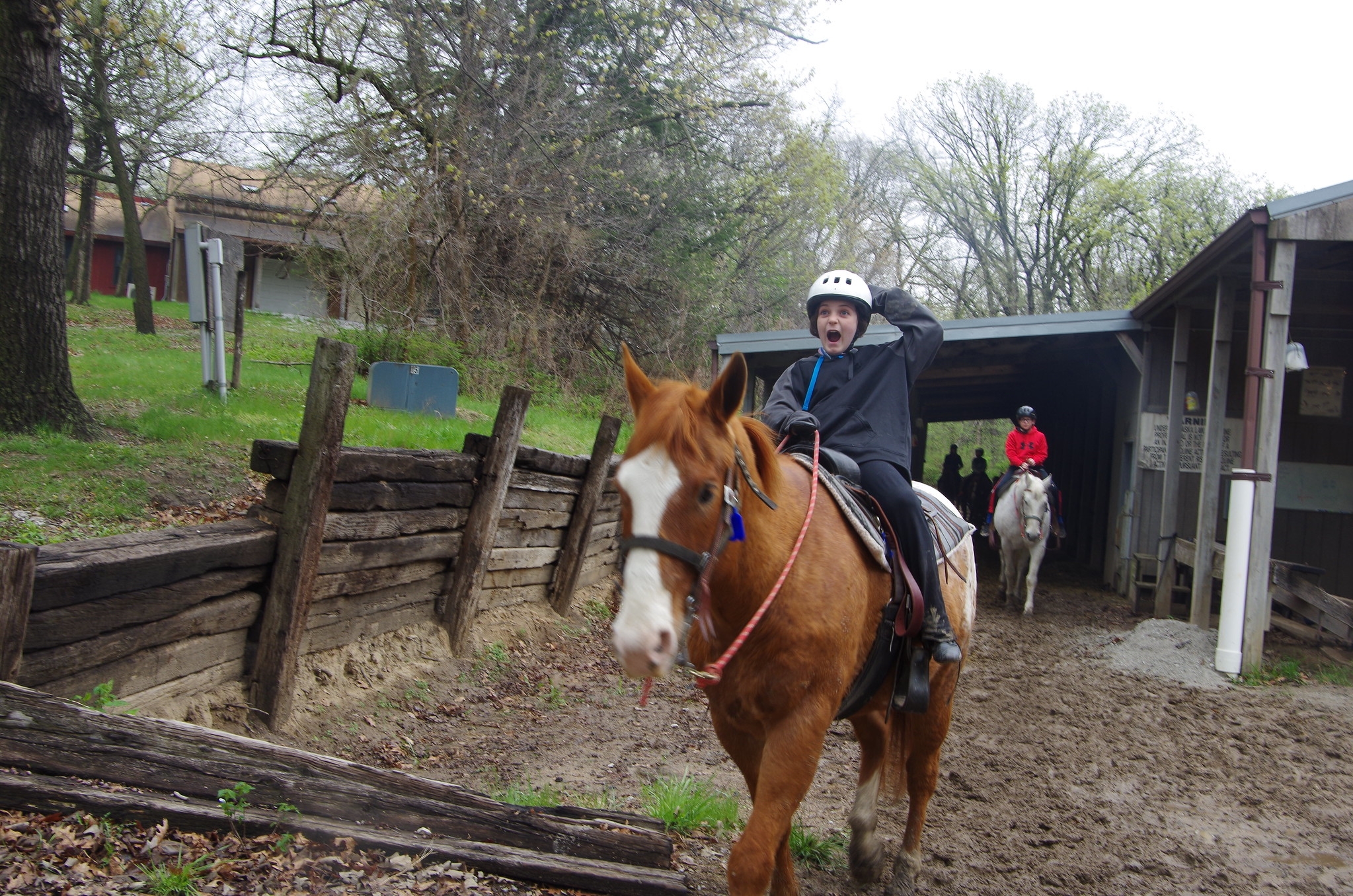 We are not registering for Spring Round Up at this time.  We will continue to monitor relevant health conditions before opening registration.
You won't want to miss this weekend full of fun in the spirit of the Wild West! We will have a rootin' tootin' good time with trail rides, horse trivia, contests, a real western hoe-down, take-home crafts, and new friendships as we gallop into summer. Enjoy spring and the coming of summer with the good 'ole outdoors and traditional Camp Kitaki magic!
Spring Round Up Highlights
Welcome the Horses Back
The horses are back!  Come say hi and ride along the trails with your new 4 hoofed friend!
Lake Activities
Be the first to do lake activities at camp!
Western Fun
Play some western themed games and enjoy the Hoe Down Dance!
Schedule provided as an overview, and may change due to factors such as weather.
Day One
7:30    Check In
8:00    Cabin Group Games
8:30    All Camp Game and Sing-Along
9:15    Snack
9:30    Vespers
10:00   Lights Out

Day Two

8:00    Breakfast
9:00    Cabin Group Rotations (trail ride, lake, ga ga, crafts, archery, etc.)
12:00   Lunch
1:00    Rest Hour
2:00    Cabin Group Rotations
3:00    Snack
3:15    Cabin Group Rotations
6:00    Dinner
7:00    All Camp Game
8:00    Hoedown
9:00    Snack
9:15    Vespers
9:30    Shower Time (optional)
10:00   Lights Out

Day Three

8:00    Breakfast
9:00    Cabin Group Rotations(trail ride, trivia, kickball, hike)
12:00   Lunch and Cabin Clean Up
1:00    Cabin Group Rotations
2:00    All Camp Game
3:00    Check Out...Thanks for coming!
What to Bring/Important Information
What to Bring:
Weather appropriate gear
Sleeping bag or blankets
Pillow
Toiletries and shower supplies
Personal Items
Jeans and closed toed shoes or boots for riding 
Western wear for the Hoedown
Important Things to Know:
You are responsible for transporting your child to and from camp.
Bring your child to camp at 7:30 pm on Friday. Pick up time is 3:00 pm on Sunday. 
Dinner IS NOT served the first evening. Please eat before arriving. 
Please notify the Camp Office in writing of any allergies or health conditions requiring treatment, restriction or accommodation while at camp.
Please notify us if your camper is unable to attend. No refunds will be issued. 
Please mark all belongings clearly! Camp Kitaki is not responsible for lost items.
If you have any questions, please contact the Camp office at:
(402) 434-9222.
If you need to reach someone on check in day, call (402) 234-4141.






Learn More About Camp
What Parents Want to Know
Have questions about Kitaki's staff, safety procedures, schedule or something else?
Find a Camp
Find another camp opportunity for your camper or family!
Recent Blog
Check out more thoughts and musings from the Camp Staff at our Blog!