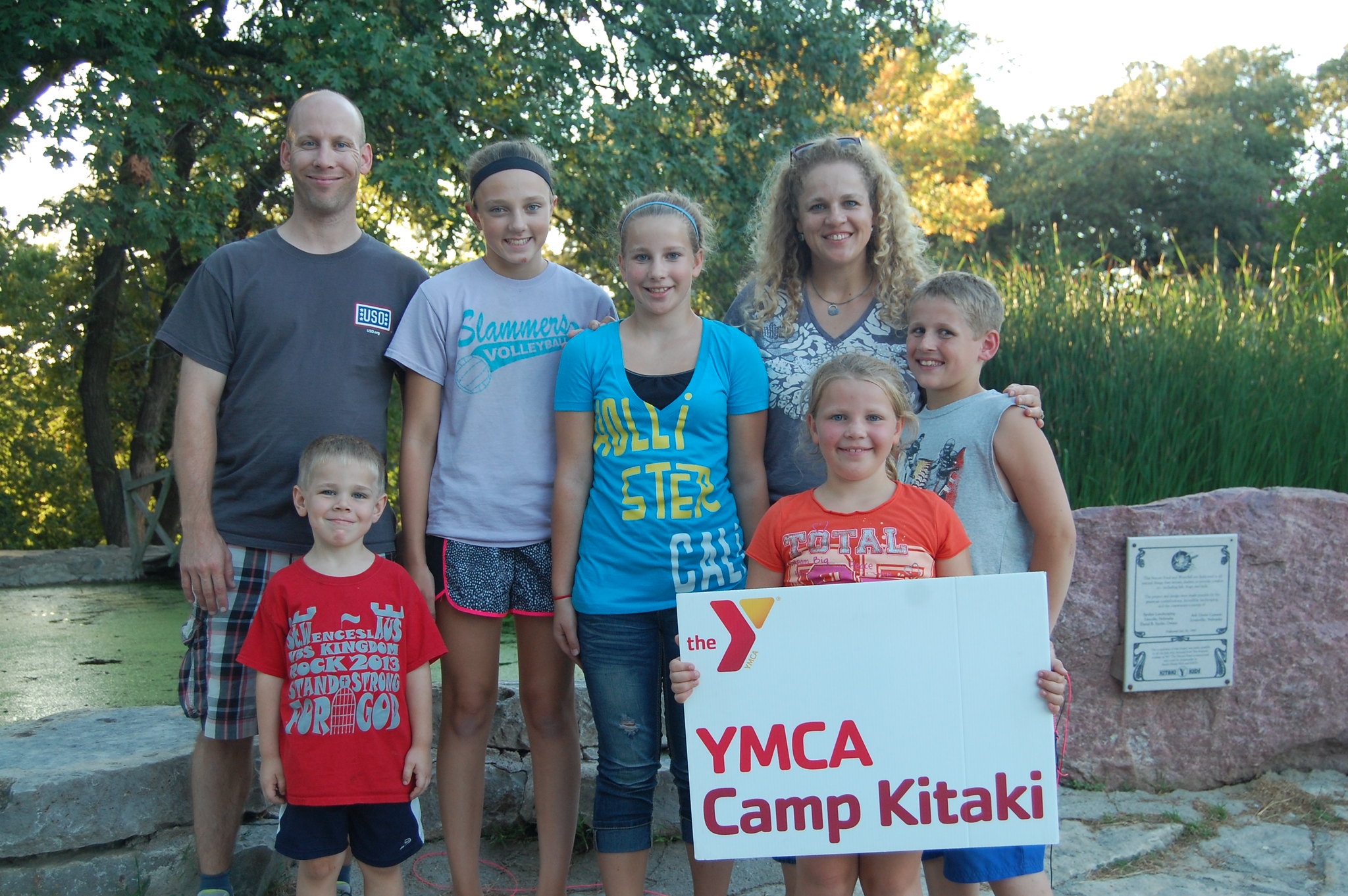 In today's fast-paced world of rising travel costs, affordable, quality family vacations are harder to find. Your family can enjoy our Family Camp, less than 30 minutes from Lincoln or Omaha. The fees include lodging, meals, activities, and all the fun you can handle!
To register for Labor Day Family Camp please contact the Camp Kitaki office at 402-434-9222.
Campfire and Smores
Get around a fire and roast some smores!
Quality Time
Get away from the hustle and bustle and spend some quality time with the family.
Open Schedule
Activities are open for you to drop in and go at your own pace!
Camp Kitaki staff open up the areas and you go at your own pace with your family. Want to spend the whole day by the pool? We won't stop you. Or jump on a horse, climb the tower, hike the woods and more! All meals are included so you don't have to worry about cooking or cleaning up. Special activities include campfire, capture the flag, scavenger hunts, gaga and more!
Horse Rides: Enjoy a trail ride led by Camp Kitaki Wranglers. Children under age 7 can participate in the "'little buckaroos club" in place of trail rides.
Climbing Tower: Challenge yourself to a fifty-foot climb while our trained ropes staff keep you on belay.
Lake Activities: Take a paddleboat, paddle board, kayak or canoe for a spin around the lake. Bring your fishing gear out and try for the big one! (Fishing licensees required per Nebraska State Law)
Swimming Pool: Go for a refreshing dip in the Kitaki pool and say hi to our friendly lifeguards.
Archery: Come down to the target range and try for the bulls' eye.
Hiking: All 210 acres of Camp Kitaki are at your disposal. Discover the secrets of Refrigerator Gulch or look for wildlife along Whitetail Run.
Crafts: We will have different craft projects for all ages available. Get creative with the whole family!
Each family will have its own cabin (or room in Leadership Lodge), unless you register with another family and request to share a cabin.

Main Camp Area
Duplex Cabins: Each cabin has 15 bunks with bathroom. These cabins are closest to the Dining Hall and Swimming Pool.
Quad Cabin: Each cabin has 15 bunks with shared bathrooms and showers. These cabins are located close to the Swimming Pool and Target Range.
Lodge Cabins - Can reserve whole lodge with 3 or more families registering together
Leadership Lodge: Each family in Leadership Lodge will have their own room with 6 bunks. There are shared bathrooms and showers inside Leadership Lodge.
Strader Lodge: Holds 3 families
Wolfe Canyon Ranch Camp
Ranch Camp: Cabin Each cabin has 18 bunks. Bathrooms and showers are located in the nearby bathhouse. Located near our stables.
East Camp Area
East Camp: Cabin Each cabin has 15 bunks. Bathrooms and showers are located in the nearby bathhouse. These cabins are in a secluded, quiet area of camp.
Fees: $150 per person, $100 for children ages 4-6, children 3 and under are free. A deposit of $30 per person is required to secure your spot. Remaining balance is due by August 1st. Fees include meals, lodging and activities. Families may request to share a single family cabin and receive a $20 reduction on all individual fees.  
Registration: Registration is not available online for Labor Day Family Camp.  To register, please contact the Camp Kitaki Office at 402-434-9222.