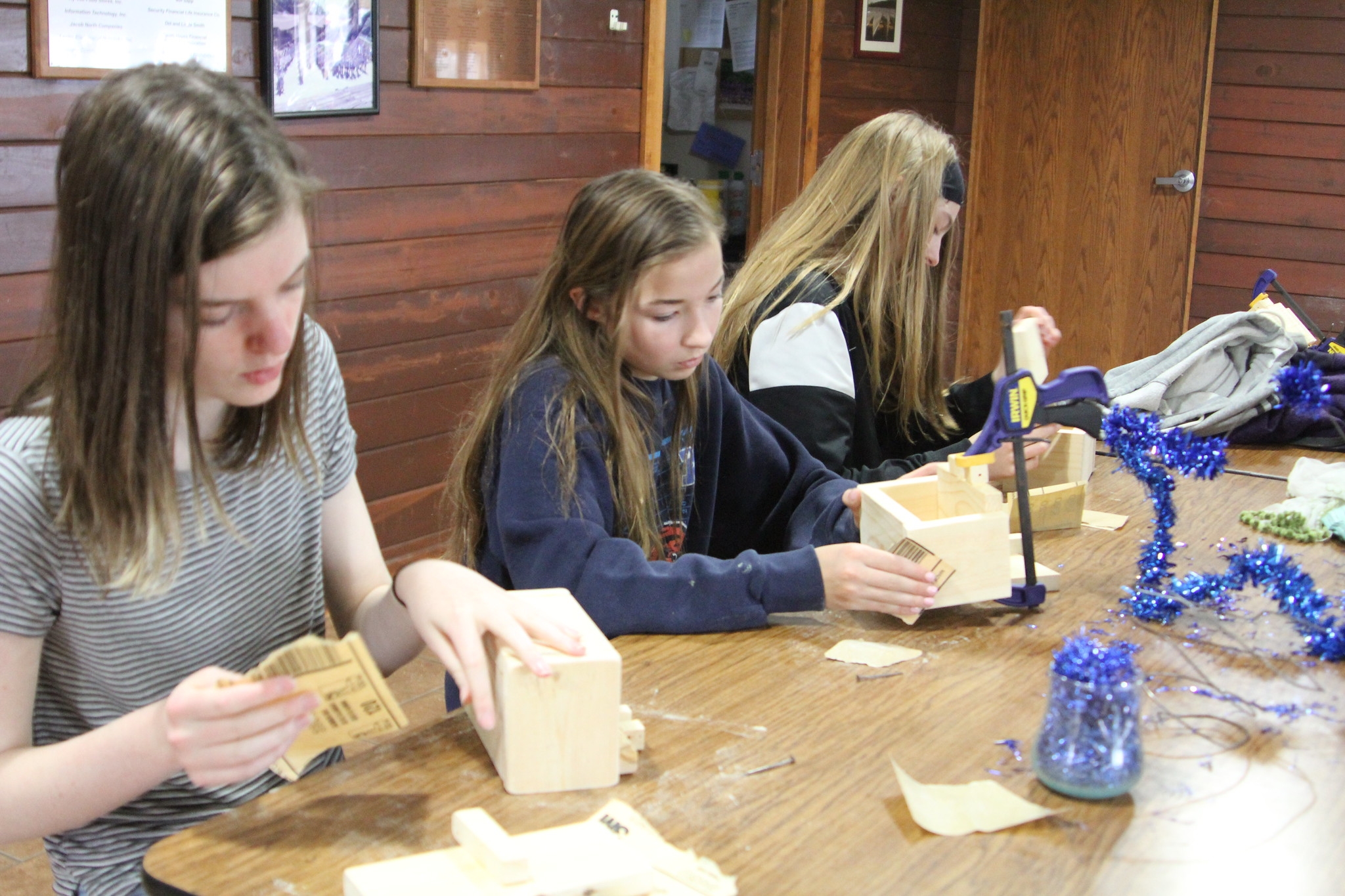 With the help of our caring and skilled counselors, you'll be able to select the projects that interest you most throughout the weekend. In addition to time to work at your own pace and explore your interests, you'll have the option to go on field trips, meet with local artists, or even compete in RESTAURANT WARS. No experience is necessary; we will provide all the instruction and supplies needed to help you express yourself and connect with your peers!
Masterpiece Arts Weekend Highlights
Choose your Path
Campers will have the opportunity to choose art projects from many different disciplines throughout the weekend!
Art Show
Have your work featured in the Art Show at the end of the week!
No Experience Necessary
All you need is enthusiasm, we have the supplies and the instruction.  Dabble in something new!
Masterpiece Arts Weekend Details
Schedule provided as an overview, and may change due to factors such as weather.
Day One

5:30    Check In
6:00    Supper
7:00    Warm Up Games
8:00    Focus Area Course Work Time
10:15   Snack
10:30   Vespers
10:45   Lights Out

Day Two

8:00    Breakfast
9:00    Focus Area Course Work Time
11:30   Game Time
12:00   Lunch
1:00    Rest Hour
2:00    All Camp Activity
2:30    Focus Area Course Work Time
4:30    Snack
4:45    Sample Other Focus Areas
5:30    Free Time
6:00    Dinner
7:00    Focus Area Course Work Time
8:45    Sample Other Focus Areas
9:30    Snack and Board Game Tournament
10:00   Vespers
10:15   Shower Time (optional)
10:30   Lights Out

Day Three

8:00    Breakfast
9:00    Game Time
9:15    Focus Area Course Work Time
10:00   All Camp Art Project
11:00   Art Show Set Up
12:00   Lunch and Cabin Clean Up
1:30    Art Show
2:00    Check Out...Thanks for coming!
What to Bring/Important Information
What to Bring:
Warm clothes and winter gear. We will spend time outside, so please bring boots/hats/mittens, extra layers, and extra changes of clothes in case some get wet, etc.
Sleeping bag or blankets
Pillow
Toiletries and shower supplies
Personal Items
A digital camera for photography (optional) 
Important Things to Know:
You are responsible for transporting your child to and from camp.
Bring your child to camp at 5:30 pm on Friday. An art show for family/friends will be held at 1:30 pm on Sunday, and check out will follow. 
Dinner will be served the first evening. 
Please notify the Camp Office in writing of any allergies or health conditions requiring treatment, restriction or accommodation while at camp.
Please notify us if your camper is unable to attend. No refunds will be issued. 
Please mark all belongings clearly! Camp Kitaki is not responsible for lost items.
If you have any questions, please contact the Camp office at:
(402) 434-9222.
If you need to reach someone on check in day, call (402) 234-4141.







Learn More About Camp
What Parents Want to Know
Have questions about Kitaki's staff, safety procedures, schedule or something else?
Find a Camp
Find another camp opportunity for your camper or family!
Recent Blog
Check out more thoughts and musings from the Camp Staff at our Blog!