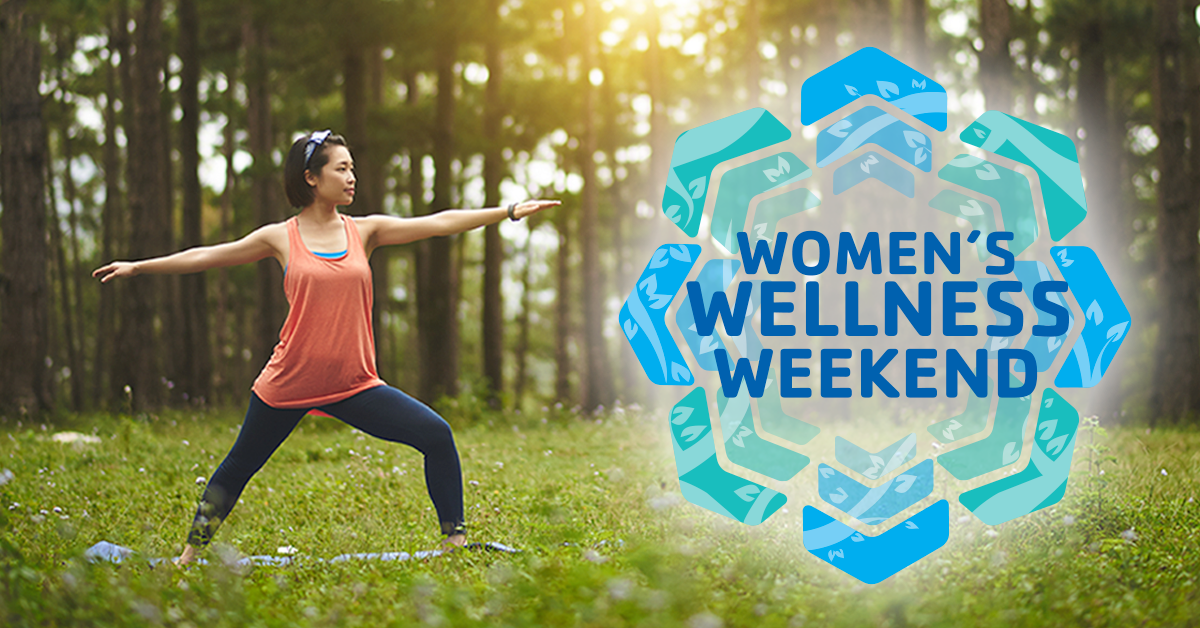 This spring, come join us at Kitaki and take some time for yourself!
Relax and recharge in a peaceful forest setting at Camp Kitaki's Women's Wellness Weekend!
You can be adventurous or stay low-key. The weekend is yours!
This program is being planned as a collaboration between Camp Kitaki and YMCA of Lincoln wellness staff. This event will make a great Mother's Day gift for the special lady in your life as you help her enjoy some time to focus on herself, and challenge herself with new activities, new friends, and new fun!
Women's Wellness Weekend Highlights
Camp Activities
Enjoy camp activities such as horseback riding, kayaking, climbing the tower, hiking camp and more!
Wellness Activities
Get moving with wellness activities like Zumba, Yoga, and more!
Go at your Pace
Try everything, or do nothing and read a book under a tree by the pond, it's up to you!
Women's Wellness Weekend Details
Activities Include (all activities are optional, some have limited space)
Nature Hikes
Outdoor Music Playground
S'mores by the fire
Yoga
Crafts
Line Dancing
Canoeing and Kayaking
Zumba
Horseback Rides
Climbing our Tango Tower or Riding a Zipline
Meditation
Group Exercise Classes
And more!
Saturday
10:30 AM - Check in opens, move in, get settled, explore camp
12:00 - Lunch and Welcome
1:00 - Community Building
1:30:  Activities Open
6:00 - Dinner
7:30 - TBA
8:30 - Night Hike
9:00 - Campfire, S'Mores, Games Etc.
Sunday 
7:00 AM - Walk/Run
8:00 - Breakfast
8:30 - Chapel
9:00 - Activities
12:00 - Lunch, Wrap Up, and Move Out!
Lodging will be in Kitaki's climate controlled cabins. All attendees will be assigned a lower twin sized bed (bunk bed). Participants will share cabin space with others. Participants will need to bring their own bedding. Cabin's have bathrooms and showers attached. Cabin mate requests are possible!
Meals will be provided by Kitaki staff, please contact us ahead of time for any and all dietary restrictions. A healthy menu is being developed by our food service staff and we are looking forward to sharing it with you! Snacks of fresh fruit will be available between meals in the dining hall at no charge.
After the Weekend, your family is welcome to join the fun at the Kitaki Family Day event! For all ages this open house on Sunday from 1-5PM ($5/person for ages 7 and older)