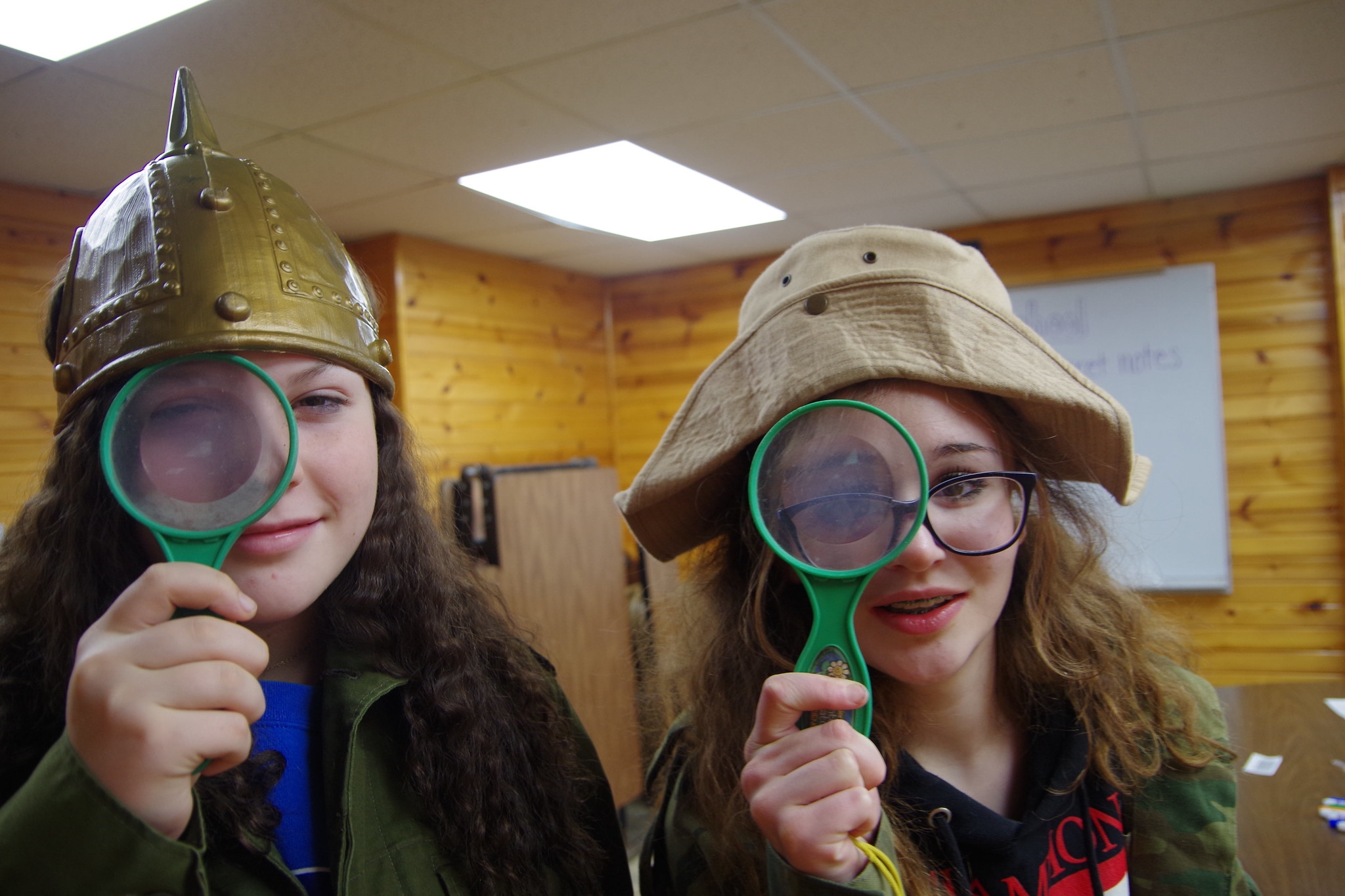 Cabin Fever will not be offered in 2021, instead a Day Camp will be offered in it's place.  Visit Winter Explore Days for more information. Think your kids have what it takes to solve a mystery? Then this Clue-themed campout is for them! They'll sharpen their detective skills with mysterious games and contests to catch the caper. They will also make a few crafts, play some Spyball, make new friends, and meet a real-life crime scene investigator! If weather permits, we'll be braving Kitaki's giant sledding hill, so please pack warm winter gear! Give your kids a night of memories, friends, and fun while you go enjoy a quiet evening for Valentine's Day...you deserve it and so do they! 
Find who did it!
Play games and solve riddles to see which zany character committed the crime!
Winter Fun
Enjoy being at camp in the winter, with outdoor activities that my include sledding!
Cure your Cabin Fever
Meet new friends, get outside, and have fun!
Schedule provided as an overview, and may change due to factors such as weather.
Day One

5:30    Check In
6:00    Dinner
7:00    Cabin Activity Rotations (crafts, finger printing, run around games, ga ga)
9:00    Dance Party
10:00   Vespers
10:15   Lights Out

Day Two
8:00    Breakfast
8:45    Choice Time (crafts, sledding, archery, hike, etc.)
11:00   All Camp Clue
12:00   Lunch
1:00     Check Out
What to Bring/Important Information
What to Bring:
Warm clothes and winter gear. We will spend a lot of time playing outside, especially if there is snow, so please bring boots/hats/mittens/snowpants, extra changes of clothes in case some get wet, etc.
Sleeping bag or blankets
Pillow
Personal Items
Important Things to Know:
You are responsible for transporting your child to and from camp.
Bring your child to camp at 5:30 pm on the first day. Pick up time is 1:00 pm on the second. 
Dinner will be served the first evening. 
Please notify the Camp Office in writing of any allergies or health conditions requiring treatment, restriction or accommodation while at camp.
Please notify us if your camper is unable to attend. No refunds will be issued. 
Please mark all belongings clearly! Camp Kitaki is not responsible for lost items.
If you have any questions, please contact the Camp office at:
(402) 434-9222.
If you need to reach someone on check in day, call (402) 234-4141.






Learn More About Camp
What Parents Want to Know
Have questions about Kitaki's staff, safety procedures, schedule or something else?
Find a Camp
Find another camp opportunity for your camper or family!
Recent Blog
Check out more thoughts and musings from the Camp Staff at our Blog!