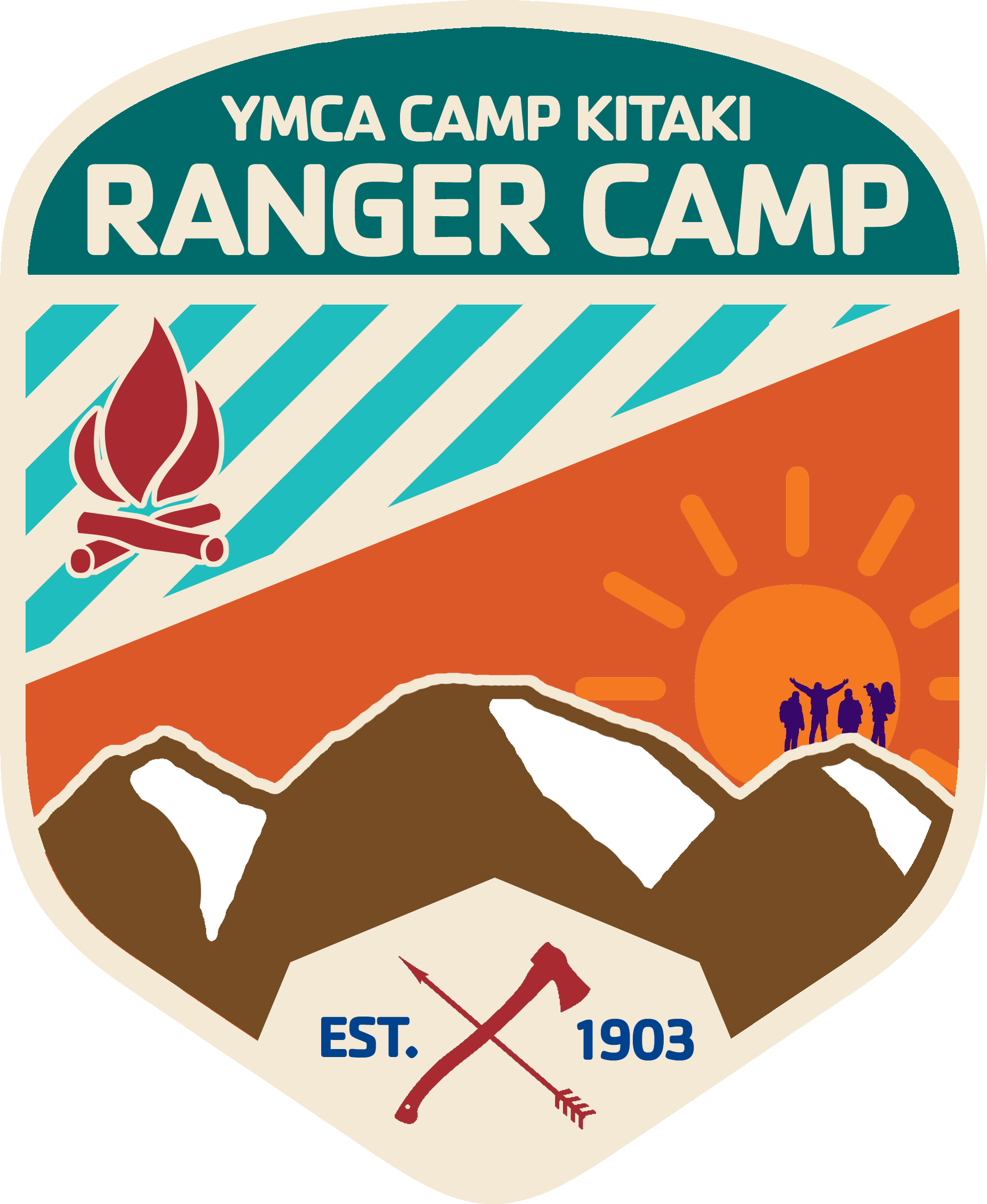 Campers who are ready to take on the challenge of an exciting wilderness adventure, make new friends, and have fun in a dynamic and safe environment will love Ranger Camp. The program offers a more rugged experience with opportunities for more in-depth development of outdoor living skills. Ranger campers participate in some traditional Kitaki activities, but function as their own community, working together on various outdoor living skills during the week including food preparation and cooking over a campfire; orienteering; fire-building; basic survival skills and safety; minimum-impact camping; and team building. Rangers also get a chance to climb on the Tango Tower, swim, kayak, and plan an offsite overnight camping trip.
Small Community
Live in a small, self-sufficient community (10 campers, 2 staff, 1 SK).
Prepare Meals
Work as a team to prepare your own meals.
Overnight Expedition
Help plan an out-of-camp overnight excursion!
Ranger campers will:
Live in a small, self-sufficient community (10 campers, two staff)
Work as a team to prepare many of their own meals
Participate in the Survival Skills Olympics
Help plan in-camp expeditions and an out-of-camp excursion as a capstone for the week
Ranger campers will participate in some all camp activities like campfire and the dance, but much of their time will be spent in their small community connecting over the cookfire, trekking through the creek, choosing the skills they'd like to master, and reflecting on their experience as a group. 
Ranger campers spend their time at Kitaki in a rustic cabin called Tent City (with different sleeping spaces for boys and girls). Tent city is a screen walled cabin and does not have air conditioning. Fans are provided to keep air circulating through the cabin. During their overnight trip, they sleep in single-gender tents.





Learn More About Camp
What Parents Want to Know
Have questions about Kitaki's staff, safety procedures, schedule or something else?
Find a Camp
Find another camp opportunity for your camper or family!
Recent Blog
Check out more thoughts and musings from the Camp Staff at our Blog!