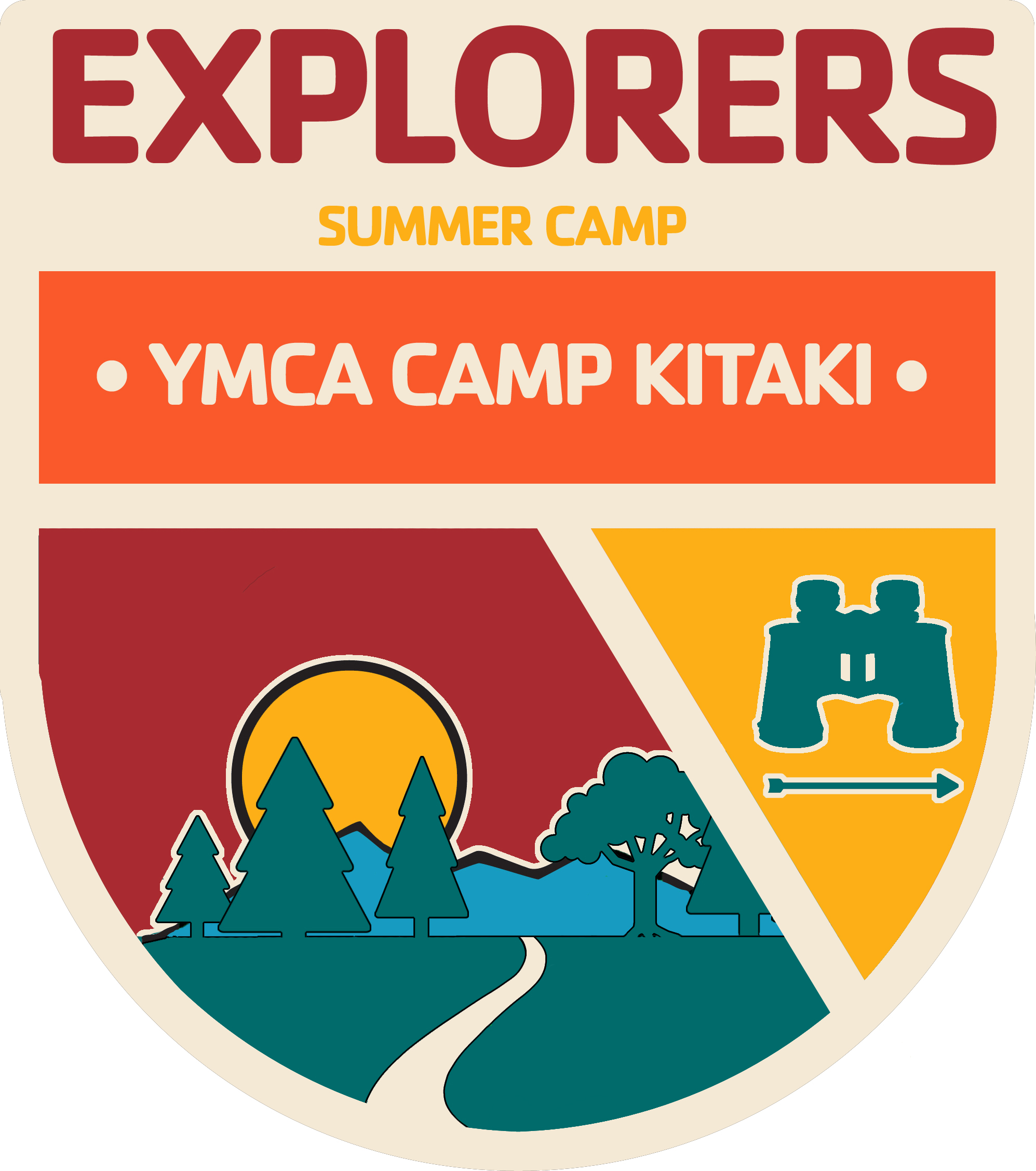 Parents tell us this is the best all-around camp experience in the region. Making new friends and sharing challenging activities go hand-in-hand during an exciting week of camp. Campers spend their mornings participating in clubs, electives that appeal to a wide range of interests. The campers' afternoons are spent with their cabin group, pursuing progressive challenges that vary depending on the age. Every camper gets to spend time horseback riding, doing crafts, archery, visiting the lake, the pool, and climbing the tower. Evenings are spent bonding with cabin mates, playing games, or participating in large group activities. Every night is closed with a quiet reflection time called Vespers. 
Explorers, Pathfinders and Navigators
Our traditional Summer Camp Program is divided by age into three units of younger, middle and older campers within the 9-14 year age range.  Each unit has a progressive schedule and activity plan, helping to keep programming age appropriate, safe and fresh year after year!  
Something for Everyone
Summer camp programs give campers a chance to try everything Kitaki has to offer, while growing with your camper!
Clubs
Clubs provide summer campers with the opportunity to choose experiences that most interest them during their week of camp.
Progressive Program
As campers age, different programs and experiences become available so there is always something new at camp!
Explorers
The younger group of Summer Campers.
Pathfinders
The middle age group of summer campers. 
Navigators
The oldest group of summer campers.
Explorers will:
sample a wide array of the programs camp offers.
feel connected to a small community within the summer camp program.
take an increased personal responsibility.
Pathfinders will:
have increased opportunities for choice and autonomy.
experience unique programs and activities to help hone interestes.
be given opportunities to practice skills under direct guidance of caring mentors.
Navigators will:
feel like their input is valued and choices are respected.
discuss what it means to be role models for younger campers.
be given opportunities to demonstrate their knowledge and skill with their peers.
The schedule for summer campers is designed to give campers the greatest overall experience that camp has to offer. Summer Camp campers get to do it all, visiting the program areas of Kitaki with their cabin group. Horseback rides, archery, swimming, boating and loads more. Clubs provide the option for summer campers to customize their experience and try new things year after year, as well as spend more time in an area they particularly enjoy.
As a summer camper the experience changes with your age. As your camper ages they live in progressively different cabins and units. They also experience differences at every program area. Challenge levels increase at the ropes course, target sport options expand, and horse rides visit new parts of camp on the trails. At the lake campers begin by learning canoeing skills and as they age are able to participate in higher level canoeing or step up to our kayaks.
Campers in our summer camp program get to choose three different club activities during their week (they will pick them after they arrive). Clubs meet three times during the week and are a chance for kids to get more time learning a skill or doing an activity they enjoy. The exact clubs offered change each week, but favorites include: Archery Club, Friendship Crafts, Kitaki Dance, Globetrotters, Frisbee Fun, Kitaki Rocks, Kitaki Times, and more.
Two clubs are offered that require pre registration and an additional fee. 
Silver Spurs Club: Participants in this club get to spend more time riding and learning about horses. Taking the place of one of a camper's three club choices, Silver Spurs participants will visit the barn and ride horses three more times during their week at Kitaki. This is an excellent step for kids who want more horse time, but are not sure if they are ready for the full Ranch Camp experience. This club is offered all 10 sessions of summer.
Target Sports Club: Participants in this club get to experience a wide variety of target sports. During the three mornings of clubs they will travel to our neighbors at Platte River State Park to the Outdoor Heritage Education Complex target range. There, Kitaki staff and PRSP staff will provide education on bows, crossbows, hatchet throwing, pellet guns, and .22 rimfire rifles. Target Sports club is for kids age 11-14 enrolled in our summer camp program. Target Sports Club takes the place of all three of a camper's club choices. This club is offered sessions 1, 2, 3, 4, 8, 9 and 10!
Summer campers stay in our air-conditioned camper cabins. These cabins are designed with 15 beds in a generous space and attached porch. Each cabin will house 10 kids, two staff and a teen volunteer. Older summer campers move up to East Camp, a separate village of cabins tucked away in Kitaki's beautiful forest.






Learn More About Camp
What Parents Want to Know
Have questions about Kitaki's staff, safety procedures, schedule or something else?
Find a Camp
Find another camp opportunity for your camper or family!
Recent Blog
Check out more thoughts and musings from the Camp Staff at our Blog!