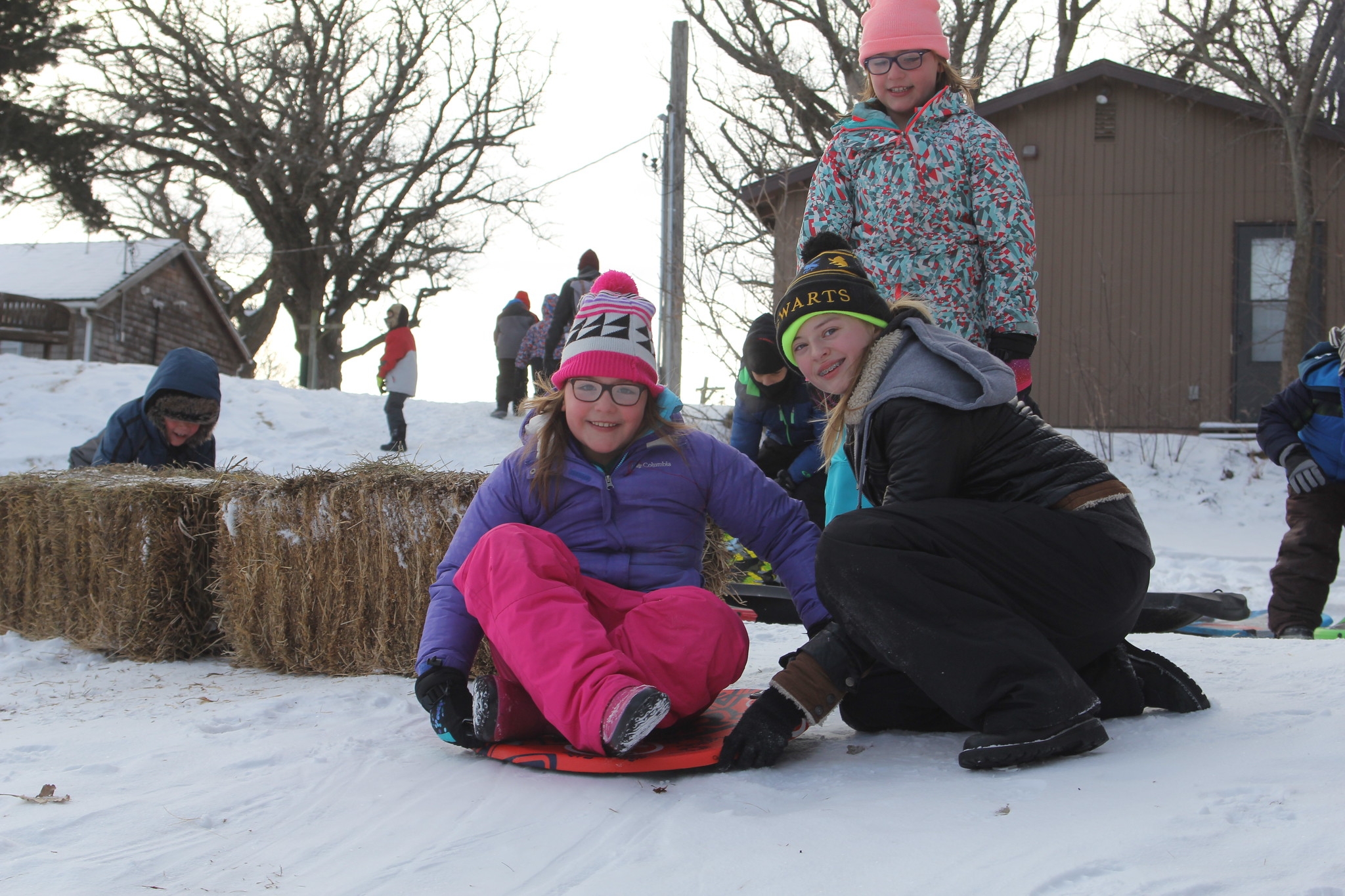 Let Camp Kitaki put the finishing touches on your child's winter break! Register your child for New Year's Live. We will have a New Year's Celebration to ring in the New Year with contests, dancing, and memories. Reunite with summer friends and staff. Enjoy the winter wonderland with outdoor games and adventures that only Kitaki can offer and maybe a little traditional Camp Kitaki magic. New Year's Live is held December 29th through January 1st each year. 
The Kitaki Winter Games
Design a country with your cabin mates and compete in the silliest winter games you've ever seen.  Gold medals are on the line!
Sledding
Weather permitting, brave the sledding hill with a campfire to keep you warm!
New Year's Eve Party
Ring in the New Year with a pizza party, dance party, lighted ball drop, friends and more!
Schedule provided as an overview and may change due to factors such as weather.
Day One

5:30    Check In
6:00    Supper
7:00    All Camp Game
8:00    Night Hike
8:30    Snack
9:15    Vespers
10:00   Lights Out

Day Two

8:00    Breakfast
9:00    Olympik Games Rotations
12:00   Lunch
1:00    Rest Hour
2:00    Olympik Games Rotations
3:30    Snack followed by more Olympik Games
6:00    Dinner
7:30    Olympik Opening Ceremonies and Torch Lighting
8:15    Snack
8:45    Vespers
9:00    Camper Shower Time
10:00   Lights Out

Day Three

8:00    Breakfast
Day is similar to day two but with an extra long Rest Hour
7:00    Cabin Prep Time
7:45    Skit Show
8:45    Olympik Medal Presentation and Closing Ceremonies
9:30    Pizza Party
10:00   Dance
10:55   Countdown and Ball Drop
11:15   Lights Out

Day Four

8:45    Breakfast
9:30    Cabin Clean Up
10:00   Check Out...thanks for coming!
What to Bring/Important Information
What to Bring:
Warm clothes and winter gear. We will spend a lot of time playing outside, especially if there is snow, so please bring boots/hats/mittens/snowpants, extra changes of clothes in case some get wet, etc.
Sleeping bag or blankets
Pillow
Toiletries and shower supplies
Personal Items
Important Things to Know:
You are responsible for transporting your child to and from camp.
Bring your child to camp at 5:30 pm on the 29th and pick them up at 10:00am on the 1st. 
Dinner will be served the first evening. 
Please notify the Camp Office in writing of any allergies or health conditions requiring treatment, restriction or accommodation while at camp.
Please notify us if your camper is unable to attend. No refunds will be issued. 
Please mark all belongings clearly! Camp Kitaki is not responsible for lost items.
If you have any questions, please contact the Camp office at:
(402) 434-9222.
If you need to reach someone on check in day, call (402) 234-4141.






Learn More About Camp
What Parents Want to Know
Have questions about Kitaki's staff, safety procedures, schedule or something else?
Find a Camp
Find another camp opportunity for your camper or family!
Recent Blog
Check out more thoughts and musings from the Camp Staff at our Blog!