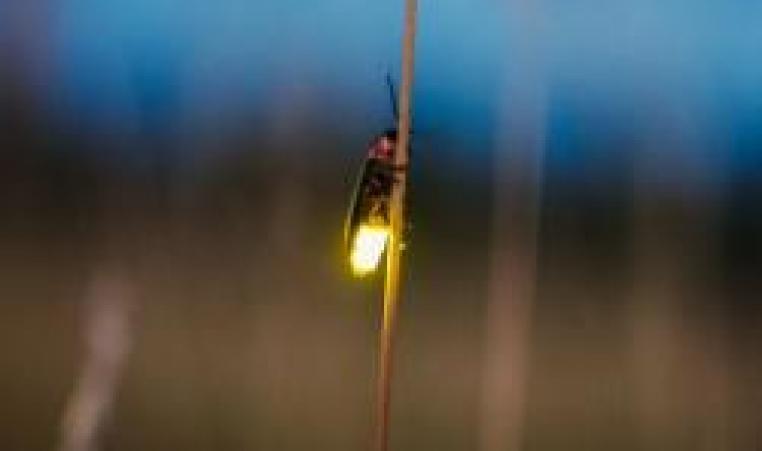 Here we are at the end of summer. Or we should be at least.  But it's tough to find the ending for the summer that never was.  The summer that played instead like a movie where the audio and video aren't in sync.  Summer evenings walking my dog around camp, quieter than any I have known. Familiar things experienced in unfamiliar ways.  
The end of summer has always been a significant experience for me.  The big transition from the all-encompassing, beautiful, chaotic magic that is summer camp, to the start of school.  Endings and beginnings wrapped together in my personal experience, the experiences I help facilitate for kids, and the experiences of the families I am lucky enough to watch grow.
As we hang in the uncertainty of what fall will bring, there are so many changes to contemplate.  Changes in school, in sports, in our community.  Even Husker football, a stalwart tradition, will not happen.  As I reflect on what this fall brings, I am reminded of a song.  Mason Jennings' "The Darkness between the Fireflies" is about a relationship.  Not really the stuff of Summer Camps and Pandemics.  The chorus, however, contains a line that has always stuck with me. 
"The past is beautiful, like the darkness between the fireflies."
I've always felt that one of the beautiful things about camp is the space between experiences.  The fact that camp isn't an all day every day, but a once and a while thing.  Fireflies, when found in long grass during the day, are easy to pass by without recognizing the true wonder of what they are even if they were to light up.  The true beauty of a firefly is revealed on humid summer nights, both by how bright they shine, AND by the darkness between them. 
There has been so much suffering, and sadness related to Covid-19.  In the few times over the summer I was able to get together with friends (outdoors, distanced, masked) I saw the same thing reflected in my feelings that I saw in our (outdoors, distanced, masked) Outdoor Explore Days campers: a hunger and appreciation to recognize the true wonder of being together with friends.
What if we gained a greater appreciation for the things that make up our every day?  What if the things that mean so much to us, be they Husker games or times at camp, take on even more meaning?  What if we saw our friends and family in a new light, reveling in the awesomeness of who they are, brought into relief by time and distance, their light shining brighter. What if the space between taught us to love better, to appreciate more, to slow down and see the wonder we walk through every day?
Because that would be beautiful.
Like the darkness between the fireflies.
Jason
Outdoor Explore Days in August and September
Halloween Day Camps in October
Give to help Camp Kitaki during this time
Watch a recording of Virtual Campfire