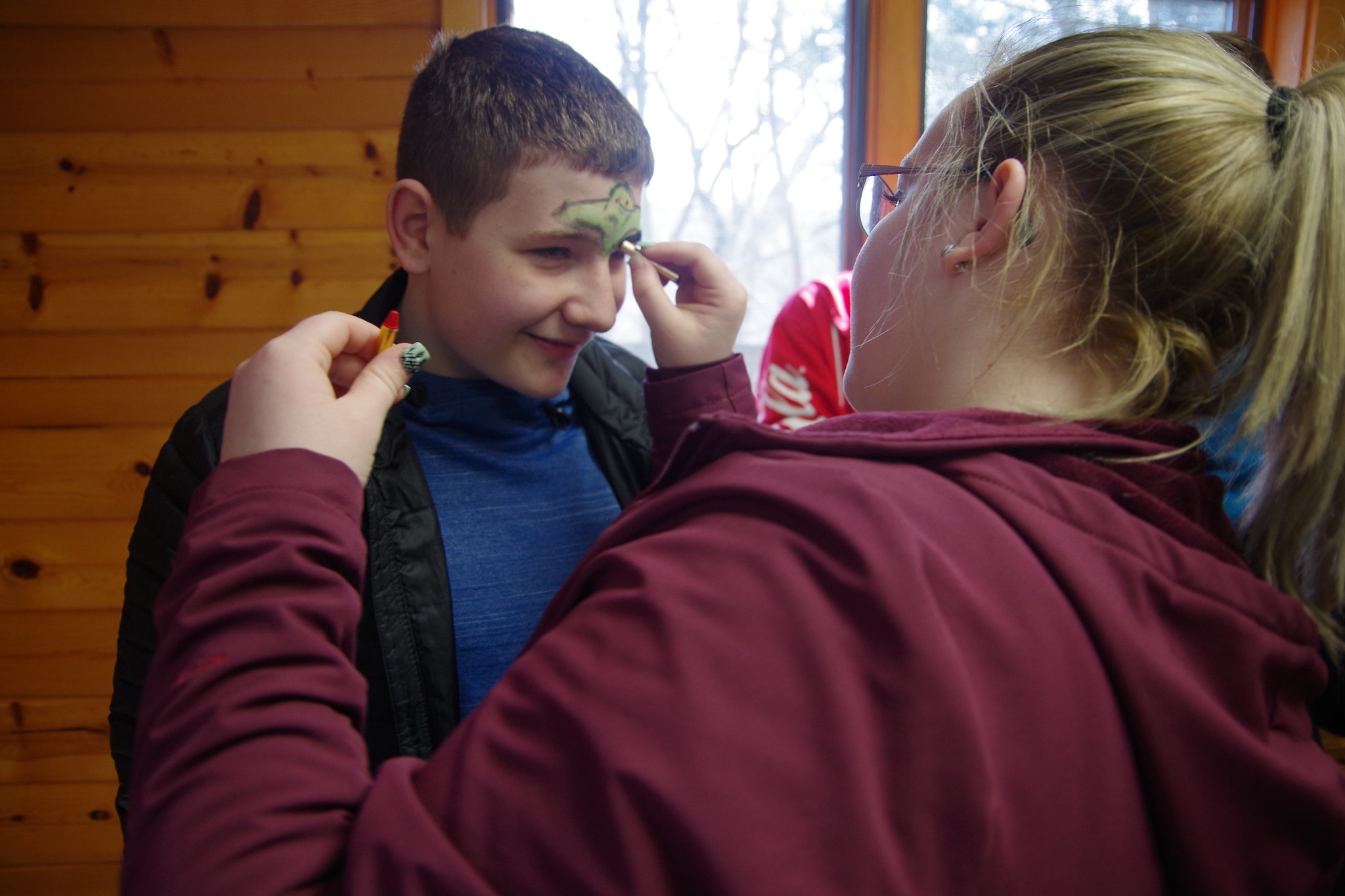 We are not registering for March Madness at this time.  We will continue to monitor relevant health conditions before opening registration.  
Are you ready for an adventure? Get your gear together and get out to Camp Kitaki! We have been invaded by a devious Leprechaun who has hoarded all of the Kitaki Gold. Come meet the rest of your new adventurer friends, plan your gold raid and see if you can liberate the booty from the clutches of the Leprechaun! If you can, you and your fellow adventurers will be rewarded by being able to purchase the supplies needed to accompany the Kitaki staff on even more harrowing adventures like the "Amazing Race", "Dinosaur Danger", and "The Mad Doctor's Secret Lab"! The adventures include some traditional camp fun like archery, crafts, and more, plus unique additions just for March Madness!
Choose Your Own Adventure
March Madness scheduling format allows each camper to choose from a menu of options for each activity!  
Capture the Flag
Play a large game of Capture the Flag
Challenge the Staff
Face off against the staff on individual challenges of silliness!
Schedule provided as an overview, and may change due to factors such as weather.
Day One

5:30    Check In
6:00    Supper
7:00    Leprechaun's Gold All Camp Game
8:15    Choose Your Own Adventure Sign Up (campers can chooce from archery, Kitaki-Glee, all-star sports, boondoogles and bracelets, wilderness survival skills, ga ga, and more!)
9:15    Snack
9:30    Vespers
10:00   Lights Out

Day Two

8:00    Breakfast
9:00    Cabin Choice Time
10:00   Choose Your Own Adventure Rotation 1 
11:00   Choose Your Own Adventure Rotation 2 
12:00   Lunch
1:00    Rest Hour
2:00    Choose Your Own Adventure Rotation 3
3:00    Snack
3:15    Choose Your Own Adventure Rotation 4
4:15    The Kitaki Race
5:15    Free Time
6:00    Dinner
7:00    Street Dance
8:00    Kitaki Feud
8:45    Snack
9:00    Vespers
9:15    Shower Time (optional)
10:00   Lights Out

Day Three

8:00    Breakfast
9:00    Free Choice
10:00   Capture the Flag
11:00   Challenge the Staff! All Camp Game
12:00   Lunch and Cabin Clean Up
1:00    Check Out...Thanks for coming!
What to Bring/Important Information
What to Bring:
Weather appropriate gear
Sleeping bag or blankets
Pillow
Toiletries and shower supplies
Personal Items
Important Things to Know:
You are responsible for transporting your child to and from camp.
Bring your child to camp at 5:30 pm on Friday. Pick up time is 1:00 pm on Sunday. 
Dinner will be served the first evening. 
Please notify the Camp Office in writing of any allergies or health conditions requiring treatment, restriction or accommodation while at camp.
Please notify us if your camper is unable to attend. No refunds will be issued. 
Please mark all belongings clearly! Camp Kitaki is not responsible for lost items.
If you have any questions, please contact the Camp office at:
(402) 434-9222.
If you need to reach someone on check in day, call (402) 234-4141.





Learn More About Camp
What Parents Want to Know
Have questions about Kitaki's staff, safety procedures, schedule or something else?
Find a Camp
Find another camp opportunity for your camper or family!
Recent Blog
Check out more thoughts and musings from the Camp Staff at our Blog!