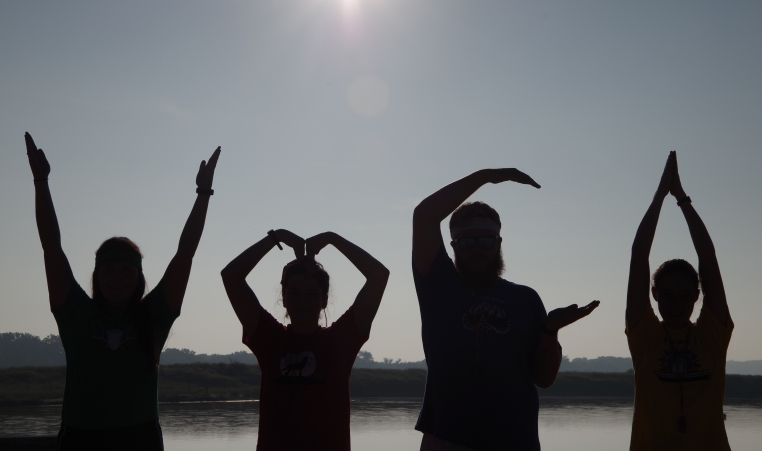 Our country just celebrated Independence Day, albeit maybe a bit differently than we are used to.  For us at Kitaki, instead of campers giggling and smiling through carnivals, parades and fireworks, the 4th of July passed quietly, another milestone to the uniqueness of a summer changed by Covid-19. 
Now we find ourselves at the threshold of a new beginning, that of welcoming campers back to Kitaki through our Outdoor Explore Day Camps.  This will be the first time for kids to be at Kitaki since Masterpiece Arts Weekend back in February. 
It will be different, but it will be awesome.
I find that I am nervous and excited to be doing something so new in a time that feels so strange.  Camp has always been about helping kids grow through novel experiences.  As our community continues to navigate the pandemic and its impact, we are facing challenges.  Just like campers working through the challenges of living independently at camp, our growth is only achieved with some change and some discomfort. 
Any novel I have ever read has included the characters going through new and challenging experiences that have forced them to grow, and learn, and change.  A novel virus created the circumstances that we live in today, and it's tempting for me to wish it away, dreaming of a 4th of July fireworks show at Kitaki.  Lacking that ability, I can't help but choose to accept those circumstances and to try to learn and grow and change. 
At the end of the day, what comes next for us in this pandemic is still a question mark.  
Maybe we each can be the hero in the story.  Maybe we can all choose to grow, and learn, and change.  Maybe accepting the circumstances of a pandemic doesn't mean turning inward and only caring for you and yours. 
Every time we come together at camp we create a community with caring, honesty, respect and responsibility at its core.  We strive to care for ourselves, and each other, to care for the environment, and to have faith that these things make a better world for all.  We can do that today in our community outside camp, too. We can reflect on what we love, and celebrate the opportunity to change. To learn. To do better. 
It would be different.
And it would be awesome.
Jason